TV Installation With On The Wall Track For A Seamless Finish
Starting at $150
Summary Of Installation:
• Install & secure your TV mounting bracket on your wall. We mount into your studs (metal or wood) & with toggle bolts (high quality drywall anchors).
• Installation can be done on any wall type (drywall, plaster, brick, concrete, sheet rock).
• Safely mount your TV on the mounting bracket.
• Conceal all AV wires in a decorative wire track molding.
• Upon request our technicians can install a Recessed Power Receptacle Kit (additional cost) to bring power closer to your TV.
• Connect your cable box device to the TV for optimal performance.
• Clean up work debris.
• Leave your residence when you are completely satisfied with your TV Installation With On The Wall Track.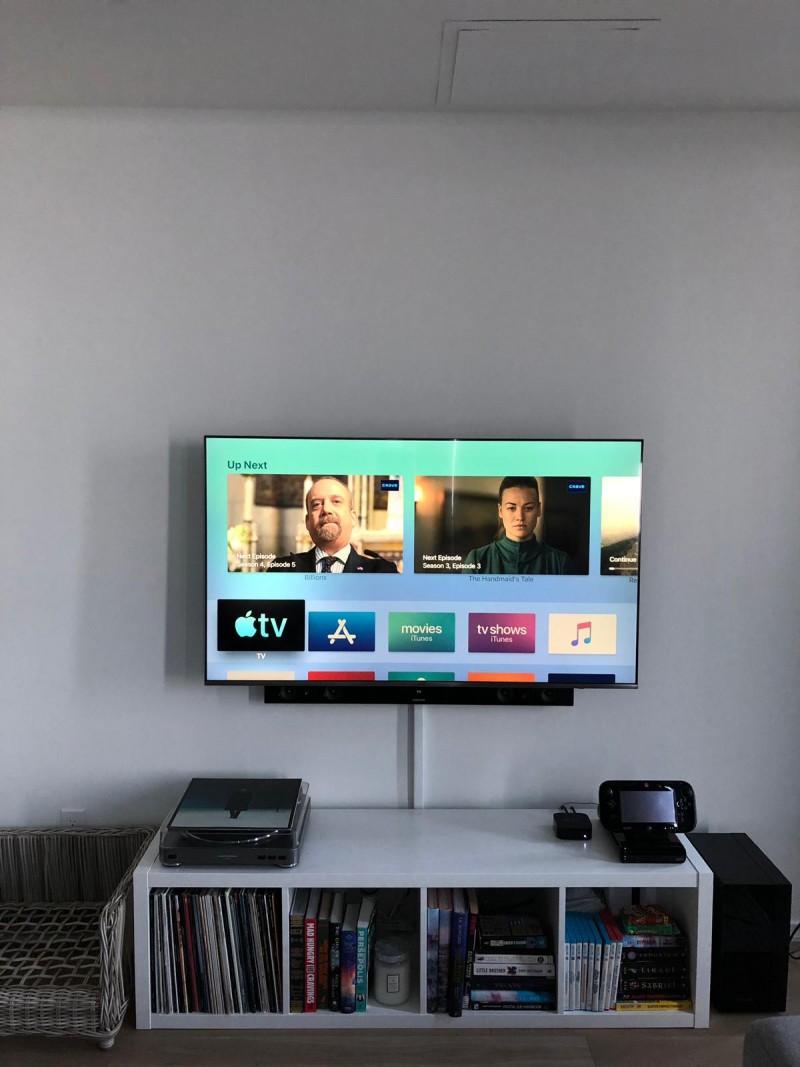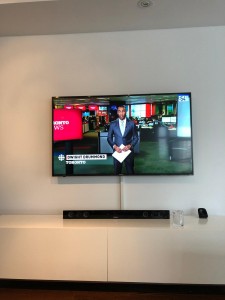 Here are some materials you might need before the tech(s) arrive or we can supply the materials upon request.
• HDMI Cables – Used to transfer audio and video between devices. Starts at: $15.
• Power Cables – Used to bring power supply closer to TV location. Starts at: $20.
• TV Wall Mount Bracket – Supply your own or we can supply one. Starts at: $50.
This TV installation is for mounting your TV on any type of wall: sheet rock, dry wall, brick wall, concrete wall and smooth stone wall.
Your cables between the TV and your devices (cable box, DVD etc) and also TV and power outlet will be concealed in 3/4in wide plastic wire cover that will be attached on the surface of the wall. This wire cover molding can then be painted over to match the colour of your wall.
An Electrical and cable outlet should be at the bottom of the wall. The devices like cable box, DVD player, Blu-Ray etc should be placed on a stand right below the TV or on a wall mounted shelf.
To schedule a TV Installation With On The Wall Track. Call 647-477-2280 or fill out the form below.