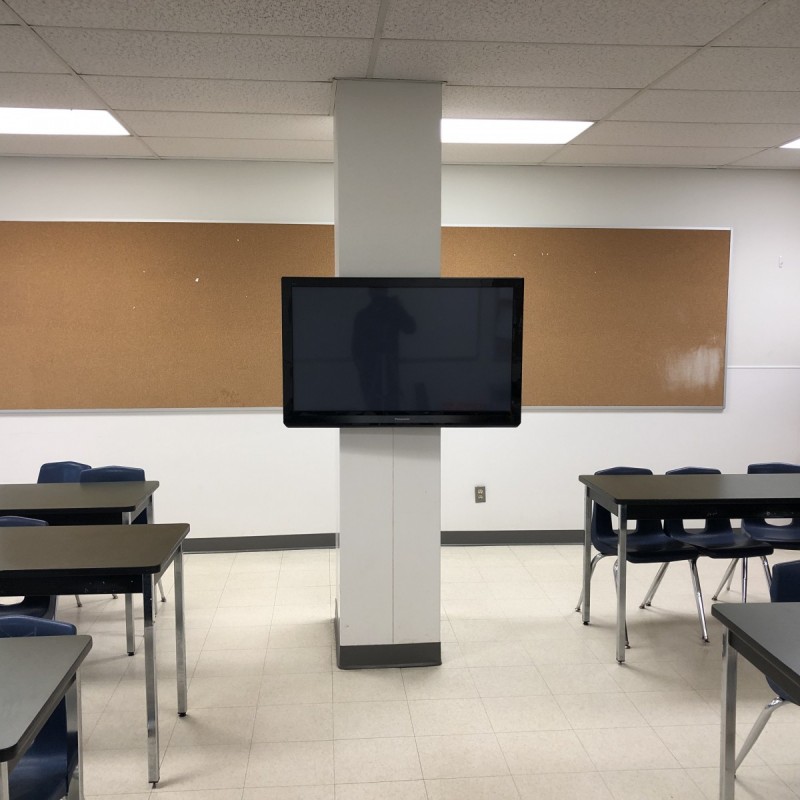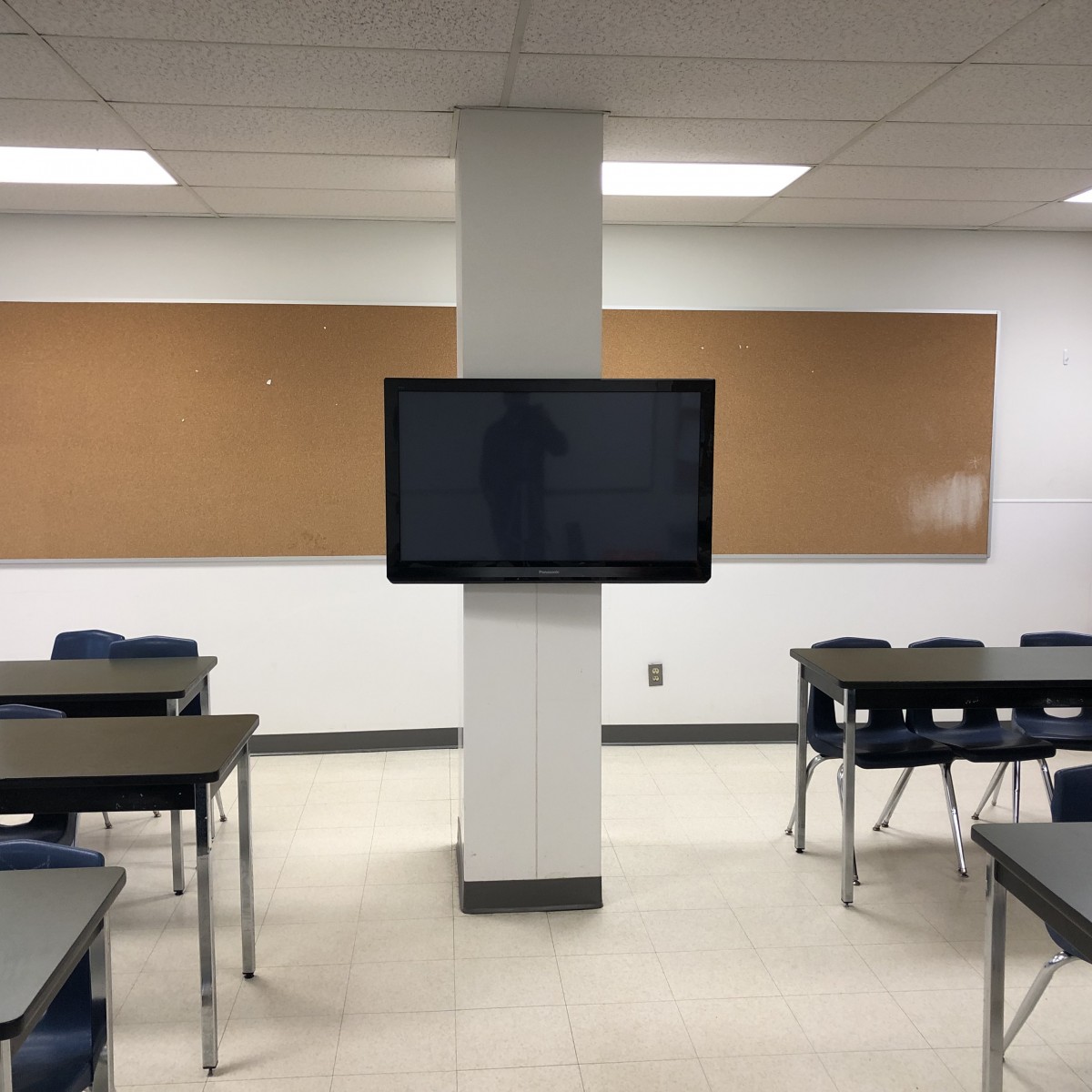 Supports TV's of upto 30kg/66lbs
Support TV's of 32″ to 65″
Full Motion swivel mount allows for upto 360° articulation around pillar.
Extends upto 25″ away from column
VESA Compatibility 200×200,300×200,300×300,400×200,400×300, 400×400
Portrait or Landscape mounting.
No Drilling required. Installation is without any drilling into column.
Fulfills requirements of high-rise building regulations.
Most flexible solution for mounting into pillar and columns
Does not effect constructional column strength
Easy Install – No Tools required.
Low Profile – Only 2.5″ away from column
Extends upto 25″
Swiveling Arm(s): offer(s) maximum viewing flexibility
Free-tilting design for multiple monitor viewing angle
Cable Management: Keeps everything organized
Strength tested upto 4 times the load
Quick-release latch locks/unlocks the display in place
Designed in Canada by experienced TV wall mounting professionals
Column wrap clamp tv mounting bracket system
Patented design and technology
Multiple screen mounting and cable box mounting options are available
This product is perfect if you are looking for a column tv mount, pillar Tv mount, column wrap tv mount, pole mount tv bracket, concrete pillar tv mount, concrete column TV Mount, round column tv Mount, square pillar tv mount.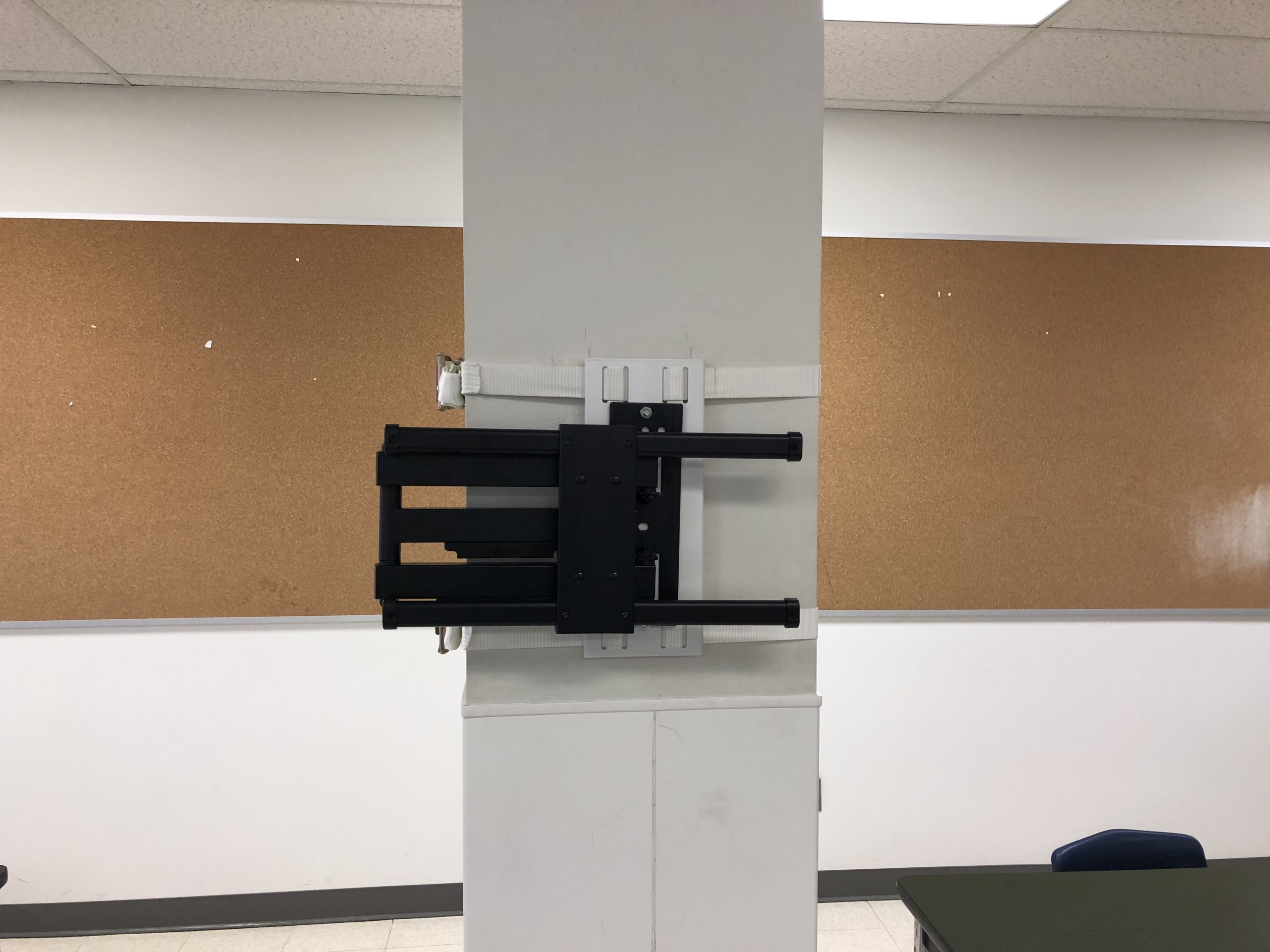 SQUARE POST TV MOUNT – NO DRILLING REQUIRED
Mounting a screen to a column got so much easier. Patent pending SlotGRIPtech developed by a team of mechanical engineers over 3 years is used in this mounting system that guarantees strong hold of any object onto a pillar or column of any size or form.
2- Step Install – Invented by installers with an ultimate goal of making the installation easy and as secure as it could be.  The wrap around column Tv mounting bracket can easily tilt and articulate your flat or curved panel TV any structural pillar/column. Multiple degrees of freedom. Enjoy your TV from the living room or the kitchen. The TV mount makes viewing your TV a pleasure.
Everything is included in the box. No additional tools are required to mount the Condomounts column TV mount. Quick setup and no sweat. We took care of everything. This pre-assembled arm comes complete with integrated cable management slots to ensure an elegant and tidy look. The Pillar tv mount installation is made so easy. As soon as you receive the item. Open the box and you will find two smaller boxes labeled step 1 and step 2. Instructions are very clear and if you have problems, you can google a video that shows you step by step instructions or get email or phone support.
Perfect for when other mounting options, such as wall mounting, are not suitable but there are existing pillars/columns. Condomounts new solid full motion column mount is constructed with high gauge steel that is designed for most 32″-65″ flat panel TVs up to 30kg/66lbs. This mount allows you to have your flat panel TV tilted for glare control or optimum viewing angle, pulled out from the pillar (635mm/25″ extension) and angled towards preferred viewing area up 360°.
Specifications:
Condomounts pillar tv mount Fits circular pillars or round columns with
 – a diameter of 4″(30cm) to 48″(122cm)
or
 – circumference of 13″(97cm) to 152″(3.8m).
Please choose the right variation for small and big pillars