Listen to Dolby Atmos on Sonos Arc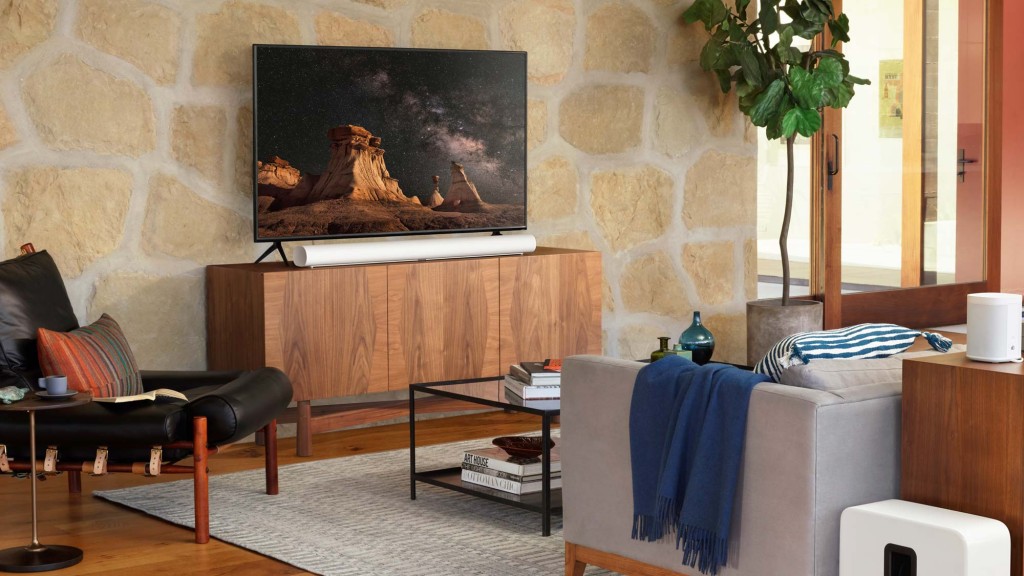 This article outlines the main factors that determine if your Sonos Arc can play Dolby Atmos audio. These factors include the HDMI connections on your TV, streaming services like Netflix or Amazon Prime Video, and physical source devices like Fire TV, Roku, or Apple TV. If Arc is receiving an Atmos signal, we will display that within the Sonos App on both the "Now Playing" screen, and within the settings portion of our app.
HDMI ARC and HDMI eARC
ARC and eARC are protocols responsible for sending audio over an HDMI cable to home theater sound systems like Sonos Arc. Sonos Arc must be connected to HDMI ARC or HDMI eARC to play any Dolby Atmos content. Not all TVs have HDMI ARC or HDMI eARC, so check your TV's user manual to see which HDMI connections you have. The table below shows which physical connections are required for Dolby Atmos compared to other home theater audio formats.
Most Dolby Atmos audio can be played through HDMI-ARC using the Dolby Digital Plus codec. HDMI-eARC is required to play lossless Dolby Atmos audio using the Dolby TrueHD codec.
Streaming services
Some TV and movie streaming services now support Dolby Atmos. Services like Netflix require a specific subscription tier to get access to Dolby Atmos content. Note that even if a service supports Dolby Atmos, some shows and movies may not have Dolby Atmos audio. Check with your streaming service provider to see if they support Dolby Atmos.
Source devices
Getting Dolby Atmos audio can also depend on the physical source device playing the content. For example the Amazon Fire TV Cube supports Dolby Atmos content, but older generation Fire TVs do not. Some TVs do not support Dolby Atmos audio even if the source device (e.g. Roku Ultra) does. In most cases the TV will re-encode the audio to Dolby Digital 5.1. Check with the manufacturer of your device to see if it supports Dolby Atmos.