There are any number of reasons you may decide to install a flat screen television using a ceiling mount. You may have wall stud limitations. You may want the TV positioned at the height of the ceiling. Or you may just have no walls. In a residential TV installation in a Toronto condominium in  such installation is become more popular to maximize space. For Commercial spaces these installation at the correct height are used to market product to your target audience.
We get this installed for you in any space you like securely.
Our Engineers will
• Install and Secure your ceiling TV mounting brackets plate on ceiling with Studs(Metal or Wood). Or on Concrete
• Safely Mount Flat-panel TV on bracket.
• Clean up work debris.
• If any wiring or cabling is required to power your TV or cable box please ask for quote
• 15 minutes Training & Introduction to your Home entertainment System
• For Receiver, Soundbar, Subwoofer or Surround Speaker setup check out our Home Theatre Services
• Leave your residence when you are completely satisfied with your entertainment system. 30 Day money back guarantee on our services.
Schedule your Flat Screen TV Installation Appointment now. Call 647-380-0876.
or fill up the form below and we will revert with a suitable date for an installation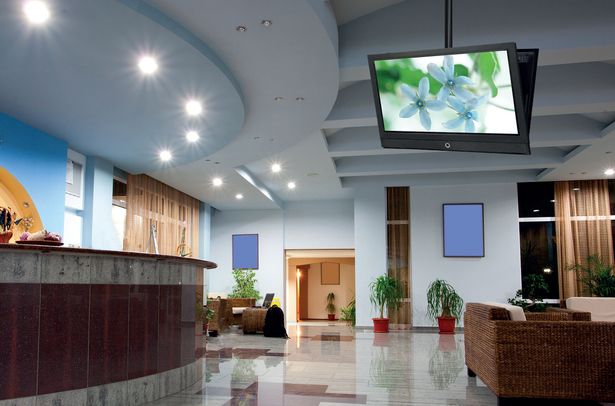 Here are some items you might need before the tech(s) arrive or get our tech to bring them.
• HDMI Cables. A pair for each device. Our Prices from $15.
• TV Wall Mount bracket that fits your TV. Our Prices from $49.
• Surge Protector.