Hanging Whiteboards
Do you need to get whiteboards PROFESSIONALLY installed in your office or home, anywhere in the Toronto GTA area?
Call Leslievillegeeks – Service GTA!!
Whiteboard hanging is a specialty of ours, for whiteboards of all different types and sizes, and in all kinds of walls…metal studs, no studs, drywall, plaster, brick, etc.
Photos show small to very large whiteboards we installed for many companies across the GTA. Several of them, including this one, had to be installed over insulated panels.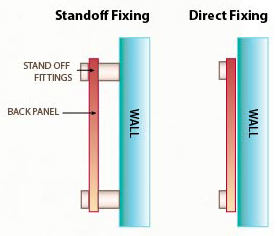 Get whiteboards hung professionally and quickly with Leslievillegeeks!
AN IMPORTANT PART OF BUYING WHITEBOARDS: INSTALLATION
At Leslievillegeeks, we aim to make the installation stage of your whiteboard purchase as easy as possible, whether you want to install the pinboards or glassboards yourself or to have us do it for you. After all, something's not easy if it doesn't suit your needs and preferences.
WHEN CUSTOMERS WANT TO INSTALL THEIR OWN WHITEBOARDS
Whether you want to keep your costs as low as possible or simply like to do a little DIY, get this mounting kit with easy-to-follow assembly and installation instructions. Just make sure to read the directions before jumping in, no matter how tempting it is!
If, for some reason, your self-installation doesn't go as planned, feel free to call us to receive our installation services. It's not too late!
OUR INSTALLATION SERVICES
Maybe you know ahead of time that you just want to see the whiteboard on the wall, no DIY involved. You can add installation services to your order to eliminate any potential headache with your purchase.
There are no limits; we offer assembly and installation on whiteboards, pinboards, glassboards, and all the other whiteboard solutions we sell. Costs do vary depending on your location and the number of boards to be installed.
WHITEBOARDS INSTALLATION
You want your new magnetic whiteboard or mobile whiteboard to look great and perform as it should. And we don't even want to mention falls! Our assembly and installation instructions are designed to help anyone install our whiteboards by themselves, but if you don't want to do it yourself, we're happy to lend our services.