[rev_slider alias="projector-slider" /]
Leslievillegeek Projector Screen Installation Service is suitable for all makes models and sizes of projection screen for your business. Our expert engineers will advise on possible screen installation options then wall mount or ceiling mount the screen in a safe and secure manner using any specialist fixings required.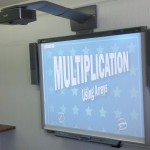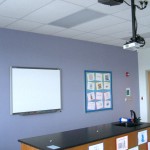 We can also assist customers configuring the screen with the projector trigger control, third party remote controls, hard wired switches and automation systems. All projector screen installations come complete with a full twelve month installation warranty and a customer satisfaction sign off sheet.